Activities
In the Alpbach valley is always a lot to do!
If going to live concerts at the Matzenpark or mountainbike trips around the Alpbach valley.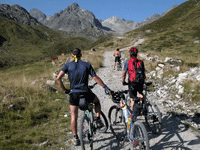 In summer of course to keep in mind are hikes to the landmark mountain Reitherkogel or high alpine trips around Reith.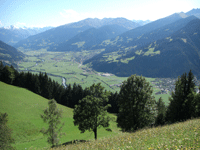 In autumn a next highlight of the year follows, the "Almabtrieb". Every year at the end in September the cows are coming back from the mountain pastures. On these weekends in the whole village Reith is a big festival. Also there is to see a lot of different hand crafts.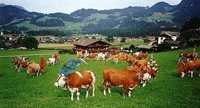 When the winter is coming, the landscape transmutes to a white winter wonderland.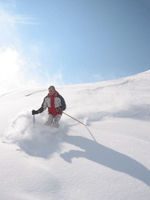 At this time there are a lot possibilities and things to do.
From snow shoe hikes to winter walks or skiing an snowboarding, there is for everybody something present.
Enjoy the moments in Reith!